Pastor Nathan Sundt - November 22, 2020
"You Can Learn From That Crash You Can't Look Away From"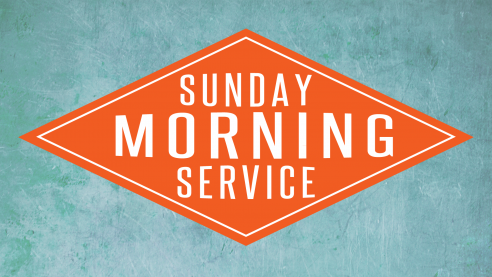 Matthew 7:24-29 1. Jesus' conclusion is a gospel call. A. Everyone B. Hears C. Words of mine D. "To Do" This is what it means to take Jesus as Lord and Savior: to love and trust the words that he gives! "My sheep hear my voice, and they know me." (John 10:27) 2. When you see the words, see a relationship. This whole teaching ministry shows how for all the rest of history the same relationship will be played out. The words of Jesus we put on the table—intimately representing his will and willingness to save—and men and women will accept or reject it. 3. Accept the word of Christ – all of it – and you will have the person of Christ. a. Jesus is Wisdom. b. Jesus is the Foundation. Even as we build brick by brick, day by day, we know it's not about the house that we built for ourselves. (John 14:1-3) 4. Whatever you prefer over Christ in this life will crumble from its foundation. "We delighting and playing with mud pies in the slum, not knowing the joys that are offered in a holiday at the beach." -C. S. Lewis "He is no fool who gives what he cannot keep to gain what he cannot lose." -Jim Elliott Come and gain what you can't lose—a home that Christ has built on the rock for you.
Related Topics: Foundation, Spirit-Filled Life | More Messages from Pastor Nathan Sundt | Download Audio
From Series: "Sunday Mornings"
These sermons were given at our 11am service on Sunday Mornings.
More From "Sunday Mornings"
| | | | | | |
| --- | --- | --- | --- | --- | --- |
| Homecoming: Then and Now | | July 19, 2015 | | | Listen |
| God's Plan For Dealing With Evil | | July 26, 2015 | | | Listen |
| Serious Business | | August 2, 2015 | | | Listen |
| Israel's Desire - God's Choice | | August 9, 2015 | | | Listen |
| Setting The Record Straight | | August 16, 2015 | | | Listen |
| When God's Hand's Against You | | August 23, 2015 | | | Listen |
| The Bread of Life | | August 30, 2015 | | | Listen |
| Awareness in the Midst of the Battle | | September 13, 2015 | | | Listen |
| God's Dealings With Men | | September 20, 2015 | | | Listen |
| And the LORD Said Unto Samuel | | September 27, 2015 | | | Listen |