Pastor Nathan Sundt - July 25, 2021
Who Gets to Demand Signs?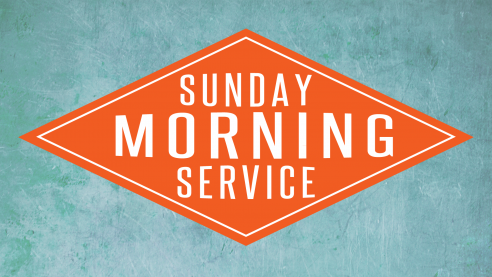 Matthew 12:38-50 1. If you demand a sign from God, you are in charge. 2. Jesus does not have to meet your terms. Jesus sets the terms for what signs will reveal him. God's poetic use of powerful patterns again shows that Christ fulfills permanent purposes. The heart that is prepared to receive this message will; the heart that already wants to reject this message, will. Jonah 2:1-2. Jesus is the great prophet who comes from the place of the dead and preaches good news after his resurrection! 3. People far away who have only preparatory evidence believed, so we ought to believe as well! 4. Those who keep Jesus out, let evil spirits in. The encounter with Christ adds additional spiritual scar tissue to the person who rejects him, who will therefore end up worse than before, literally crowding out the ability to draw in spiritual life blood. When we make demands of Jesus, we show that we still think like the world. 5. The will of the Father is that you listen to the word of Jesus. We take Jesus as Lord by listening to his word and walking in his way.
Related Topics: The Plan of God, Sovereign Authority, The Will of God | More Messages from Pastor Nathan Sundt | Download Audio
From Series: "Sunday Mornings"
These sermons were given at our 11am service on Sunday Mornings.
More From "Sunday Mornings"
| | | | | | |
| --- | --- | --- | --- | --- | --- |
| Homecoming: Then and Now | | July 19, 2015 | | | Listen |
| God's Plan For Dealing With Evil | | July 26, 2015 | | | Listen |
| Serious Business | | August 2, 2015 | | | Listen |
| Israel's Desire - God's Choice | | August 9, 2015 | | | Listen |
| Setting The Record Straight | | August 16, 2015 | | | Listen |
| When God's Hand's Against You | | August 23, 2015 | | | Listen |
| The Bread of Life | | August 30, 2015 | | | Listen |
| Awareness in the Midst of the Battle | | September 13, 2015 | | | Listen |
| God's Dealings With Men | | September 20, 2015 | | | Listen |
| And the LORD Said Unto Samuel | | September 27, 2015 | | | Listen |