Pastor Nathan Sundt - January 23, 2022
Who Do You Think You Are? Jesus's Identity and Yours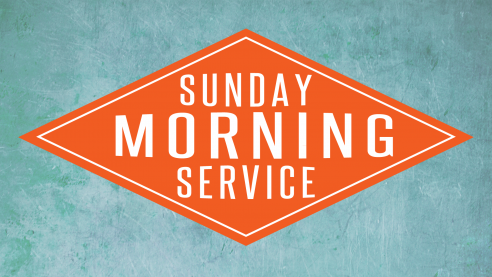 Matthew 16:13-20 1. If you look at everything with "expert eyes," you cannot avoid puffing yourself up. You are the right person to answer the question not because of your expertise but because you are the one who must answer for your soul. Daniel 7:13-14; Heb. 2:17; 4:13-14 John 1:12-13, 18 2. The favor of heaven pours through the funnel of knowing Christ. 3. Confessing Jesus is the key to heaven's highest blessing. 4a. Jesus builds the church. 4b. Jesus is the one who frustrates permanently the plans and purposes of hell. -Where you find the true confession of the Lord Jesus Christ, you find the church. What are the keys to the kingdom of heaven? a. The keys are not a sword. b. The keys are not coins. c. The keys bind and loose us to God's caravan of covenant people. 4. The kingdoms doors open differently than anything else on the earth: through these keys. ἐκκλησία, ekklesia = 5. The timing of our telling points to news of salvation accomplished, not salvation possible.
More Messages from Pastor Nathan Sundt | Download Audio
From Series: "Sunday Mornings"
These sermons were given at our 11am service on Sunday Mornings.
More From "Sunday Mornings"
| | | | | | |
| --- | --- | --- | --- | --- | --- |
| Homecoming: Then and Now | | July 19, 2015 | | | Listen |
| God's Plan For Dealing With Evil | | July 26, 2015 | | | Listen |
| Serious Business | | August 2, 2015 | | | Listen |
| Israel's Desire - God's Choice | | August 9, 2015 | | | Listen |
| Setting The Record Straight | | August 16, 2015 | | | Listen |
| When God's Hand's Against You | | August 23, 2015 | | | Listen |
| The Bread of Life | | August 30, 2015 | | | Listen |
| Awareness in the Midst of the Battle | | September 13, 2015 | | | Listen |
| God's Dealings With Men | | September 20, 2015 | | | Listen |
| And the LORD Said Unto Samuel | | September 27, 2015 | | | Listen |