Pastor Nathan Sundt - January 10, 2021
What Should You Do When God is on the Way?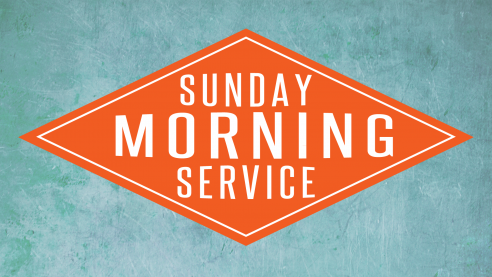 Matthew 3:1-13 1. God may be long in interrupting history, but he is not late. -By its nature, a plan of events is a plan over-time. -There is no way to hit fast forward on God's plans. 2. Prophecy points to God's powerful care (Providence). In the Bible prophecy is not about bragging rights; Prophecy points to providence and care. "At hand" = God doesn't give you enough prophecy to make you the new CEO; he gives you enough to help you recognize his work when it arrives. 3. God is coming, so the people must be prepared. What you need to meet God is to be done with excuses and human confidence and be immersed for cleansing, confessing your sins. 4. Confessing sins is the posture of our hearts always, at the beginning, middle, and end of our Christian lives. Don't just be curious or take notes; flee wrath while you can! 5. When they don't want it, give a winsome warning wisely. What is your most likely false comfort? What is the most likely false comfort of the lost you will meet this week? 6. God's coming separates good growth from bad and makes new children.
Related Topics: Faith, Faith, Repentance, Prophecy | More Messages from Pastor Nathan Sundt | Download Audio
From Series: "Sunday Mornings"
These sermons were given at our 11am service on Sunday Mornings.
More From "Sunday Mornings"
| | | | | | |
| --- | --- | --- | --- | --- | --- |
| Homecoming: Then and Now | | July 19, 2015 | | | Listen |
| God's Plan For Dealing With Evil | | July 26, 2015 | | | Listen |
| Serious Business | | August 2, 2015 | | | Listen |
| Israel's Desire - God's Choice | | August 9, 2015 | | | Listen |
| Setting The Record Straight | | August 16, 2015 | | | Listen |
| When God's Hand's Against You | | August 23, 2015 | | | Listen |
| The Bread of Life | | August 30, 2015 | | | Listen |
| Awareness in the Midst of the Battle | | September 13, 2015 | | | Listen |
| God's Dealings With Men | | September 20, 2015 | | | Listen |
| And the LORD Said Unto Samuel | | September 27, 2015 | | | Listen |