Pastor Nathan Sundt - September 19, 2021
What's in Your Wallet?: The Kingdom is Your Treasure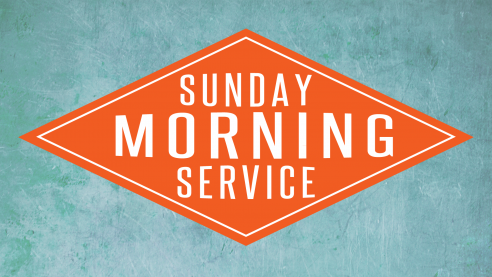 Matthew 13:44-46 Durable and Beautiful; Hard and Multi-Faceted 1. Christ's kingdom is available to you. The kingdom is not "in your face," but it is right under your nose! 2. The worth of the world is found in the kingdom within it. World transformation is a wonderful, valuable accomplishment of the kingdom of heaven but never is the worth of Christ's kingdom. C. H. Spurgeon: "I looked at Jesus, and a dove of peace flew into my heart; I looked at the dove, and it flew away." 3. Your joy makes you treasure the treasure. Sacrifice no longer hurts when you love the treasure. Psalm 16:10-11; Phil 3:7-9 "We know the cost of everything and the value of nothing." The pearl simply is treasured for its own sake. 4. Treasure Christ's kingdom; live a lifetime; hand it over; pass away. The only thing that you get more of on the day you die is the kingdom of heaven, so treasure it for itself, not for what it gives you here.
Related Topics: God's Kingdom, Spirit-Filled Life | More Messages from Pastor Nathan Sundt | Download Audio
From Series: "Sunday Mornings"
These sermons were given at our 11am service on Sunday Mornings.
More From "Sunday Mornings"
| | | | | | |
| --- | --- | --- | --- | --- | --- |
| Homecoming: Then and Now | | July 19, 2015 | | | Listen |
| God's Plan For Dealing With Evil | | July 26, 2015 | | | Listen |
| Serious Business | | August 2, 2015 | | | Listen |
| Israel's Desire - God's Choice | | August 9, 2015 | | | Listen |
| Setting The Record Straight | | August 16, 2015 | | | Listen |
| When God's Hand's Against You | | August 23, 2015 | | | Listen |
| The Bread of Life | | August 30, 2015 | | | Listen |
| Awareness in the Midst of the Battle | | September 13, 2015 | | | Listen |
| God's Dealings With Men | | September 20, 2015 | | | Listen |
| And the LORD Said Unto Samuel | | September 27, 2015 | | | Listen |