Pastor Nathan Sundt - April 2, 2021
Were You There When We Crucified My Lord?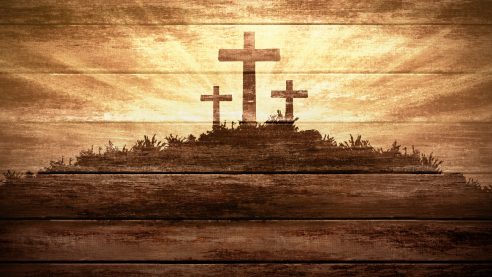 Good Friday Luke 23:39-42 The story of the most evil act on the most innocent victims includes at its center the salvation of the guilty. The response is either mocking or mourning. 1) We all double down on death. 2) Do you not fear God? 3) If you will hold onto nothing, you can take hold of the Savior. 4) The dying Lord will listen to you. The criminal believes the following with what he says: a. God has authority. b. I am under condemnation. c. This punishment is right because of my sin. d. This man Jesus suffers without sin. e. I will call Him by name 5) Hope is found in the name of the King. f. Jesus is the King g. Jesus has a realm of rule h. Jesus cares about me and will think of me with mercy if I ask.
Related Topics: The Blood of Christ, Easter, The Savior | More Messages from Pastor Nathan Sundt | Download Audio
From Series: "Special Messages"
Messages that do not fall into a specific series.
More From "Special Messages"
| | | | | | |
| --- | --- | --- | --- | --- | --- |
| Our Journey | | April 13, 2016 | | | Listen |
| God and Government | | April 20, 2016 | | | Listen |
| The Law of God | | April 27, 2016 | | | Listen |
| One Woman's Faith | | May 8, 2016 | | | Listen |
| David's Last Sermon | | July 27, 2016 | | | Listen |
| The Focus Of The Church | | July 31, 2016 | | | Listen |
| The Priorities of God | | October 30, 2016 | | | Listen |
| The Core of Human Civilization | | November 27, 2016 | | | Listen |
| A Healthy Church | | December 4, 2016 | | | Listen |
| The Perspectives of Minsitry | | December 11, 2016 | | | Listen |