Pastor Nathan Sundt - October 24, 2021
"Touch the Fringe from the Fringes"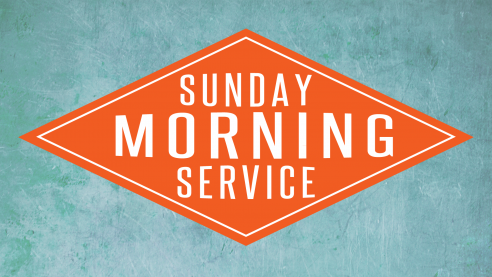 Matthew 14:34-15:9 1. Jesus is the one particular solution for the universal problem of sin. 2. "Fringe people" are not "barely" saved. Jesus's physical healing and physical feeding to point to the permanent spiritual healing that we need here now. 1Pet. 1:3-5 3. The power of Jesus does not depend on your position or your grip on him. 4. Jesus will enter into the center of the universe from outside the center of power. Col. 1:15-20 Because Jesus' worldwide power is a power not of the world, it looks totally different. (John 18:36) Be unafraid of worldly traditions. 5. Make the word of God your tradition. We should be able to unpack the wisdom that is packed into the suitcase of tradition. 6. Hate the hypocrisy for which Christ gave his life. Hope for hypocrites comes from an innocent substitute.
Related Topics: Faith, Faith, Submission, Redemption | More Messages from Pastor Nathan Sundt | Download Audio
From Series: "Sunday Mornings"
These sermons were given at our 11am service on Sunday Mornings.
More From "Sunday Mornings"
| | | | | | |
| --- | --- | --- | --- | --- | --- |
| Homecoming: Then and Now | | July 19, 2015 | | | Listen |
| God's Plan For Dealing With Evil | | July 26, 2015 | | | Listen |
| Serious Business | | August 2, 2015 | | | Listen |
| Israel's Desire - God's Choice | | August 9, 2015 | | | Listen |
| Setting The Record Straight | | August 16, 2015 | | | Listen |
| When God's Hand's Against You | | August 23, 2015 | | | Listen |
| The Bread of Life | | August 30, 2015 | | | Listen |
| Awareness in the Midst of the Battle | | September 13, 2015 | | | Listen |
| God's Dealings With Men | | September 20, 2015 | | | Listen |
| And the LORD Said Unto Samuel | | September 27, 2015 | | | Listen |