Pastor Nathan Sundt - June 6, 2021
The Will of the Father and the Son—and of You and Me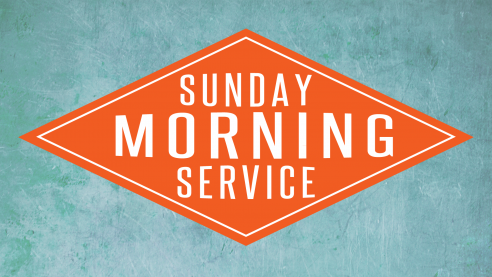 Matthew 11:25-27 1. Hard words require a soft heart. (ἐξομολογέω) exomologeo: 2. Little children, stay by the side of Jesus. We graduate from grades, but we never graduate from God. 1Pet. 2:2; 1Cor. 3:1-3; Heb. 5:14; 1Cor. 13:11 1John 2:28-3:1 In the gospel, the knowledge of the mind and the nearness of the heart must fit together! 3a. God hides things. 3b. God reveals things. God hides and reveals in different ways in and with every life. 4. The Father reveals saving truth to children who love the Son. 5. The will of the Father towards you is gracious. εὐδοκία, eudokia: Ephesians 1:3-10; John 17:4-5 6. The Son is glorified for you. A. It gets us a judge who is like us. Dan. 7:13 B. It gets us a divine brother to imitate. Rom. 8:29 C. It gets us an advocate in our courtroom. 1John 1:9 D. It gets us a priest who knows our weakness. Heb. 2:17 The revealing of salvation depends on the will of one who died for you.
Related Topics: Love, Love, The Savior, The Will of God, Wisdom | More Messages from Pastor Nathan Sundt | Download Audio
From Series: "Sunday Mornings"
These sermons were given at our 11am service on Sunday Mornings.
More From "Sunday Mornings"
| | | | | | |
| --- | --- | --- | --- | --- | --- |
| Homecoming: Then and Now | | July 19, 2015 | | | Listen |
| God's Plan For Dealing With Evil | | July 26, 2015 | | | Listen |
| Serious Business | | August 2, 2015 | | | Listen |
| Israel's Desire - God's Choice | | August 9, 2015 | | | Listen |
| Setting The Record Straight | | August 16, 2015 | | | Listen |
| When God's Hand's Against You | | August 23, 2015 | | | Listen |
| The Bread of Life | | August 30, 2015 | | | Listen |
| Awareness in the Midst of the Battle | | September 13, 2015 | | | Listen |
| God's Dealings With Men | | September 20, 2015 | | | Listen |
| And the LORD Said Unto Samuel | | September 27, 2015 | | | Listen |