Pastor Nathan Sundt - December 19, 2021
The Servant of Salvation, The Hope of the World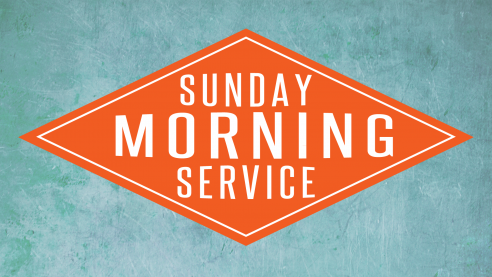 Isaiah 49:1-6 1a. God's providence orders the life of the Messiah to fulfill Israel's. 1b. God's providence conforms our lives to the pattern of Jesus'. 2. Political problems point towards our need for spiritual peace. Yet, the political lack-of-peace is a practical signal to point them to spiritual peace. 3. The servant of the Lord is the answer to the promise of peace. Peace is a Christmas category, not a New Year's category. You get the peace of "no longer being wicked" not from New Year's resolutions but from the birth of the Savior. 4. God's work is for all the world, even you. Gen. 12:1-3 5. The Servant's serving is good news for you. 6. The Servant shows you how to trust what God does behind the scenes. 1Pet. 3:17-18; 4:19 Salvation is in Jesus' very name, his very identity.
Related Topics: Christmas, Christmas, Hope, Peace, Prophecy, Advent | More Messages from Pastor Nathan Sundt | Download Audio
From Series: "Sunday Mornings"
These sermons were given at our 11am service on Sunday Mornings.
More From "Sunday Mornings"
| | | | | | |
| --- | --- | --- | --- | --- | --- |
| Homecoming: Then and Now | | July 19, 2015 | | | Listen |
| God's Plan For Dealing With Evil | | July 26, 2015 | | | Listen |
| Serious Business | | August 2, 2015 | | | Listen |
| Israel's Desire - God's Choice | | August 9, 2015 | | | Listen |
| Setting The Record Straight | | August 16, 2015 | | | Listen |
| When God's Hand's Against You | | August 23, 2015 | | | Listen |
| The Bread of Life | | August 30, 2015 | | | Listen |
| Awareness in the Midst of the Battle | | September 13, 2015 | | | Listen |
| God's Dealings With Men | | September 20, 2015 | | | Listen |
| And the LORD Said Unto Samuel | | September 27, 2015 | | | Listen |