Pastor Nathan Sundt - September 26, 2021
The Only Net You Want to Get Caught In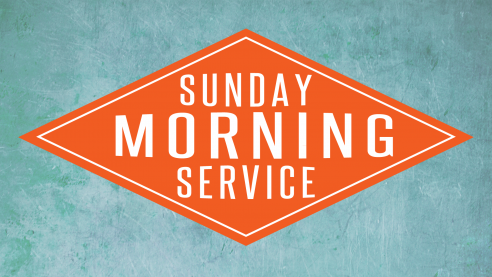 Matthew 13:47-52 1. The kingdom joyfully overcomes those who resist. I was dying a death that would bring me life. I knew the evil that was in me, but the good that was soon to be born in me I did not know. -Augustine 2. The kingdom is God's work for you, not your work for God. Jesus' point?: Any of us can end up in the net! συναγαγούσῃ (sunagagouse): "gathering together" 3. God will "catch" some of every kind of person for his kingdom. Just as you were born not by your own will and strength and that birth gave you a nature that fits with the world around you, so also you are born into the kingdom of Christ and that birth gives you a nature that fits the new world around you. 4. The Bad are obvious at the end because rottenness increases. At the end of the age, no person's rottenness will be hidden. 5. Righteousness qualifies us for the gathering of "the good." Jesus points out that those good fish were not righteous because they were good; they were good because they were righteous. Phil. 3:8-9 6. See the "new" gospel as the old promise. The kingdom matches and reveals treasure promised from of old.
Related Topics: Parables, Salvation, The Savior, Redemption | More Messages from Pastor Nathan Sundt | Download Audio
From Series: "Sunday Mornings"
These sermons were given at our 11am service on Sunday Mornings.
More From "Sunday Mornings"
| | | | | | |
| --- | --- | --- | --- | --- | --- |
| Homecoming: Then and Now | | July 19, 2015 | | | Listen |
| God's Plan For Dealing With Evil | | July 26, 2015 | | | Listen |
| Serious Business | | August 2, 2015 | | | Listen |
| Israel's Desire - God's Choice | | August 9, 2015 | | | Listen |
| Setting The Record Straight | | August 16, 2015 | | | Listen |
| When God's Hand's Against You | | August 23, 2015 | | | Listen |
| The Bread of Life | | August 30, 2015 | | | Listen |
| Awareness in the Midst of the Battle | | September 13, 2015 | | | Listen |
| God's Dealings With Men | | September 20, 2015 | | | Listen |
| And the LORD Said Unto Samuel | | September 27, 2015 | | | Listen |