Pastor Nathan Sundt - February 28, 2021
The Object of Fear and the Object of Faith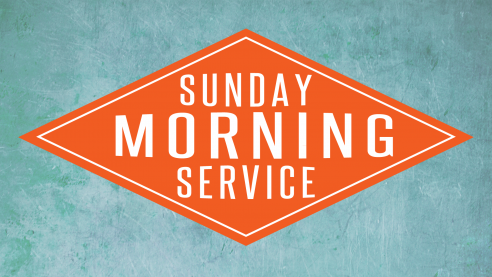 Matthew 8:23-27 1. The movement of Jesus is your moment of decision. Get it into your muscle memory in the days when life is going well, so that you have it in the days when life is not. 2. Faith is one of our tools and mechanisms for knowledge. Faith therefore is assured of those things already stored up. The character and capability of another person becomes the basis by which faith knows unseen truths. 3. The climax of all faith is when it makes God its object. 4. The longer you look at storms, the bigger they are. No storm is to be ignored, but nor is any storm to be feared in the ultimate sense. (Isaiah 8:13–14) The world is not going to do something other than what it has been intended to do by its designer. 5. Run to Jesus to save you. 6. The object of your faith is bigger than the object of your fear. 7. Jesus gives you time and signs to bring your fears back to faith. 8. Jesus undergoes the storms that he creates. Jesus, in his flesh, experiences the storms that he controls.
Related Topics: Faith, Faith, Trials | More Messages from Pastor Nathan Sundt | Download Audio
From Series: "Sunday Mornings"
These sermons were given at our 11am service on Sunday Mornings.
More From "Sunday Mornings"
| | | | | | |
| --- | --- | --- | --- | --- | --- |
| Homecoming: Then and Now | | July 19, 2015 | | | Listen |
| God's Plan For Dealing With Evil | | July 26, 2015 | | | Listen |
| Serious Business | | August 2, 2015 | | | Listen |
| Israel's Desire - God's Choice | | August 9, 2015 | | | Listen |
| Setting The Record Straight | | August 16, 2015 | | | Listen |
| When God's Hand's Against You | | August 23, 2015 | | | Listen |
| The Bread of Life | | August 30, 2015 | | | Listen |
| Awareness in the Midst of the Battle | | September 13, 2015 | | | Listen |
| God's Dealings With Men | | September 20, 2015 | | | Listen |
| And the LORD Said Unto Samuel | | September 27, 2015 | | | Listen |