Pastor Nathan Sundt - June 13, 2021
The Lightest Yoke and the Lowliest Heart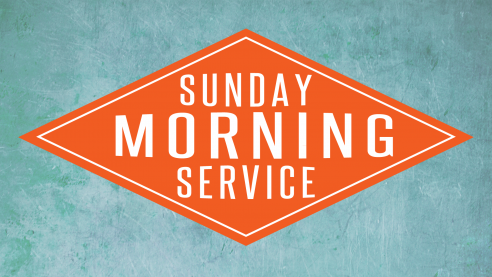 Matthew 11:28-30 Your presence of body and presence of mind, what you do with them and to whom you give them, reveals your loyalties and beliefs. 1. Showing up is the first act of repentance. 2. Move toward what you trust. 3. Are you included in the open group of the lowly? The people who don't want to appear needy, don't come. 4. When Jesus offers rest your heart will harden or soften. The crowd has other places where they can get a little slack time; because Jesus knows this, the meaning of rest leaps out as deeper and more important. Hebrews 4:7 5. The yoke of Jesus lightens your load. -Everyone comes under someone's yoke. -Pledging yourself to someone or something gives you a burden of responsibility in return. 6. The burden Jesus gives you is discipleship. Jesus always applies his power with gentleness. Phil. 2:3; 1Pet. 5:5 Take the light burden. Learn from the lowly heart.
Related Topics: Burdens, Eternal Life, The Savior, Trials | More Messages from Pastor Nathan Sundt | Download Audio
From Series: "Sunday Mornings"
These sermons were given at our 11am service on Sunday Mornings.
More From "Sunday Mornings"
| | | | | | |
| --- | --- | --- | --- | --- | --- |
| Homecoming: Then and Now | | July 19, 2015 | | | Listen |
| God's Plan For Dealing With Evil | | July 26, 2015 | | | Listen |
| Serious Business | | August 2, 2015 | | | Listen |
| Israel's Desire - God's Choice | | August 9, 2015 | | | Listen |
| Setting The Record Straight | | August 16, 2015 | | | Listen |
| When God's Hand's Against You | | August 23, 2015 | | | Listen |
| The Bread of Life | | August 30, 2015 | | | Listen |
| Awareness in the Midst of the Battle | | September 13, 2015 | | | Listen |
| God's Dealings With Men | | September 20, 2015 | | | Listen |
| And the LORD Said Unto Samuel | | September 27, 2015 | | | Listen |