Pastor Nathan Sundt - May 23, 2021
The Blessed Scandal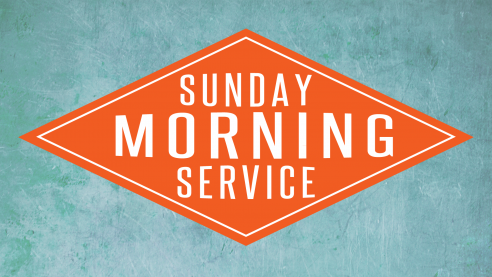 Matthew 11:1-19 1. A teaching Savior = a teaching people. The Word is known centrally through words. A. Every clue of prophecy culminates in Jesus. B. Jesus' first coming was surprising and hard to see fully when it first happened. I. Jesus' ministry fulfilled clear diagnostic markers, yet not all that were expected. II: The clear clues must be established as pillars. II: The clues take no roots when we prefer to be offended. Passion for some other issue often makes you feel religiously pure; then, you use that issue to get offended at Jesus and feel morally righteous in putting him away. 2. If you are saved by a voice, then you are saved by grace. Gal. 3:1-5; Is. 42:1-3 Something about the lesser glory of the Old Covenant made it possible for the kingdom to "suffer by force," and something about the greater glory of the kingdom of heaven now is that it won't be. 3. If you're willing to accept John the Baptist, you're willing to accept Jesus Messiah. 4. The lost do not respond fitly to what is true objectively. If you want to explain away Jesus, you will. The lost see the scandal in Jesus, the saved saw it in themselves. 5a. Respond to God! 5b. Wait for wisdom to be proven. Respond to God now, not to some other time of God's timing.
Related Topics: God's Word, Grace, Incarnation, Repentance | More Messages from Pastor Nathan Sundt | Download Audio
From Series: "Sunday Mornings"
These sermons were given at our 11am service on Sunday Mornings.
More From "Sunday Mornings"
| | | | | | |
| --- | --- | --- | --- | --- | --- |
| Homecoming: Then and Now | | July 19, 2015 | | | Listen |
| God's Plan For Dealing With Evil | | July 26, 2015 | | | Listen |
| Serious Business | | August 2, 2015 | | | Listen |
| Israel's Desire - God's Choice | | August 9, 2015 | | | Listen |
| Setting The Record Straight | | August 16, 2015 | | | Listen |
| When God's Hand's Against You | | August 23, 2015 | | | Listen |
| The Bread of Life | | August 30, 2015 | | | Listen |
| Awareness in the Midst of the Battle | | September 13, 2015 | | | Listen |
| God's Dealings With Men | | September 20, 2015 | | | Listen |
| And the LORD Said Unto Samuel | | September 27, 2015 | | | Listen |