Pastor Nathan Sundt - April 25, 2021
Sheep, Wolves, Serpents, and Doves: A Kingdom Comes Into Your World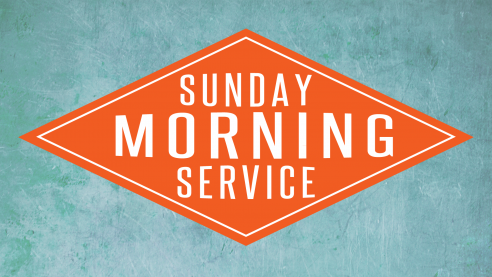 Matthew 10:1-23 Calling for salvation and calling for mission are different streams that flow from the same source. 1Pet. 2:9; Rom. 8:30; Romans 10:13; Ephesians 4:1; 1 Corinthians 1:26; Deut. 7:6-8 1. Our call in salvation is the same and, in mission, different. -Jesus must say some things in his ministry as the "fulfiller" of the Old Covenant and some things as the "founder" of the New. 2. Your life and work rely not on your qualifications but on his call. "The Lord does not call the qualified; he qualifies the called." a. The apostles carry on Jesus' ministry to the lost sheep of Israel. b. We all carry on Jesus' ministry to lost sheep in general. What is part of the transition from the foundation to the structure is also part of the pattern of the structure. 3a. What is particular in verses 5 to 15? 3b. What is a broader principle in verses 5–15? Gospel-preaching produces a new community and its own support. God's messengers measure success ultimately by faithful warning. 4. The apostles' ministry in Jerusalem and Judea, previews the church's ministry to the ends of the earth. Which royalty would you rather be? 5. We will speak the words of the Father for the sake of Christ by the indwelling Holy Spirit. 6. Plan for a long road. Expect the church to outlast everything around you.
Related Topics: God's Kingdom, Ministry, Obedience, Submission | More Messages from Pastor Nathan Sundt | Download Audio
From Series: "Sunday Mornings"
These sermons were given at our 11am service on Sunday Mornings.
More From "Sunday Mornings"
| | | | | | |
| --- | --- | --- | --- | --- | --- |
| Homecoming: Then and Now | | July 19, 2015 | | | Listen |
| God's Plan For Dealing With Evil | | July 26, 2015 | | | Listen |
| Serious Business | | August 2, 2015 | | | Listen |
| Israel's Desire - God's Choice | | August 9, 2015 | | | Listen |
| Setting The Record Straight | | August 16, 2015 | | | Listen |
| When God's Hand's Against You | | August 23, 2015 | | | Listen |
| The Bread of Life | | August 30, 2015 | | | Listen |
| Awareness in the Midst of the Battle | | September 13, 2015 | | | Listen |
| God's Dealings With Men | | September 20, 2015 | | | Listen |
| And the LORD Said Unto Samuel | | September 27, 2015 | | | Listen |