Pastor Nathan Sundt - February 14, 2021
Messiah's Ministry: Full of Pity, Love, and Power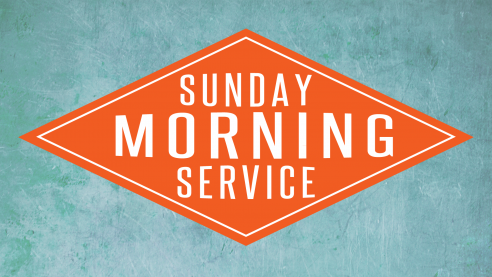 Matthew 8:1-13 Photographs of Jesus' ministry show its different facets of beauty. 1) Faith confesses and faith comes. A. Jesus has power. B. Jesus has the prerogative. Picture Frame Principle: Jesus is attentive to proper law fulfillment. 2) Jesus' ministry directs his followers to obey the law. If God actually obeyed your ideas, things would go worse for you. 3) Jesus' ministry pursues far-off peoples. Picture Frame Principle: in the kingdom of heaven, the people of God are formed no longer with a view to ethnic origin but faith. 4) The viruses that interrupt your plans bring about his. Picture Frame Principle: The same authority that covers sicknesses kills demonic activity. A. Jesus' Ministry comes and comforts the broken B. Jesus' Ministry bares our sicknesses and diseases.
Related Topics: Faith, Faith, Ministry, The Plan of God | More Messages from Pastor Nathan Sundt | Download Audio
From Series: "Sunday Mornings"
These sermons were given at our 11am service on Sunday Mornings.
More From "Sunday Mornings"
| | | | | | |
| --- | --- | --- | --- | --- | --- |
| Homecoming: Then and Now | | July 19, 2015 | | | Listen |
| God's Plan For Dealing With Evil | | July 26, 2015 | | | Listen |
| Serious Business | | August 2, 2015 | | | Listen |
| Israel's Desire - God's Choice | | August 9, 2015 | | | Listen |
| Setting The Record Straight | | August 16, 2015 | | | Listen |
| When God's Hand's Against You | | August 23, 2015 | | | Listen |
| The Bread of Life | | August 30, 2015 | | | Listen |
| Awareness in the Midst of the Battle | | September 13, 2015 | | | Listen |
| God's Dealings With Men | | September 20, 2015 | | | Listen |
| And the LORD Said Unto Samuel | | September 27, 2015 | | | Listen |