Pastor Nathan Sundt - December 6, 2020
Jesus Is for the Right Solution: A King to Cover the Sin That Sent Us Away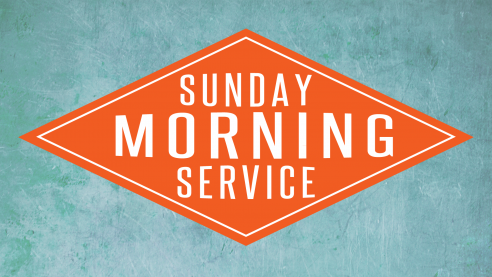 Matthew 1:5-11 This balanced beauty shows God's orchestration of history. 1. God uses motherhood and birth to bring the world's salvation. Gen. 4:1, 25 Those who will become sons and daughters of God through New Birth by definition must have their human birth first. a. Tamar: what we intended for evil God intended for good. Even through the very sinful actions he needed to atone for, the Savior was brought into the world. b. Rahab: God willingly rescues those from other peoples. Heb. 11:30-31; James 2:25 c. Ruth: God uses those who are considered unredeemable on the outside and who are righteous on this inside. d. Bathsheba: people who are overpowered by history are powerful in God's plan. 2. God reverses the world's definitions of power and success. 3. Idol worship snares us and sends us out from God's presence. The exile from the promised land is a repeat of Adam and Eve's example from Eden and shows us how sin casts out of God's presence. 4. Our sins were represented in those kings, but now the one King's righteousness represents us. Jesus comes from a sinful human line to save sinful humans because of the Christmas miracle.
Related Topics: Christmas, Christmas, The Savior | More Messages from Pastor Nathan Sundt | Download Audio
From Series: "Sunday Mornings"
These sermons were given at our 11am service on Sunday Mornings.
More From "Sunday Mornings"
| | | | | | |
| --- | --- | --- | --- | --- | --- |
| Homecoming: Then and Now | | July 19, 2015 | | | Listen |
| God's Plan For Dealing With Evil | | July 26, 2015 | | | Listen |
| Serious Business | | August 2, 2015 | | | Listen |
| Israel's Desire - God's Choice | | August 9, 2015 | | | Listen |
| Setting The Record Straight | | August 16, 2015 | | | Listen |
| When God's Hand's Against You | | August 23, 2015 | | | Listen |
| The Bread of Life | | August 30, 2015 | | | Listen |
| Awareness in the Midst of the Battle | | September 13, 2015 | | | Listen |
| God's Dealings With Men | | September 20, 2015 | | | Listen |
| And the LORD Said Unto Samuel | | September 27, 2015 | | | Listen |