Pastor Nathan Sundt - September 13, 2020
How Can I Avoid Going to That Wedding?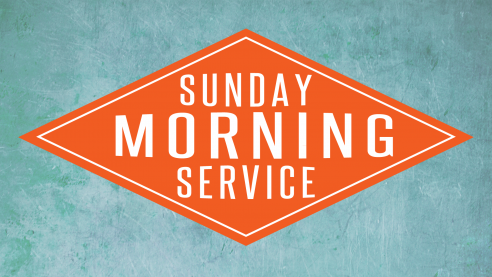 Matthew 5:27-32 You can trust the heart of Christ to tell you the truth about the law, about yourself, and about the world. 1. Cynical hearts receive law against sin as permission to do everything right up to it. 2. The cynic shall not enter the kingdom of heaven, because Jesus exposes and tenderly demands the keys to the private fortress of your heart. To the rightly functioning heart, the laws are a minimum not maximum. 3. Outward acts, with their public penalties, like murder and adultery point to inward sins of anger and lust. Lust is covetousness. -Jesus shows that what plays out in the world has already been patterned in our hearts. -The architecture of adultery is already laid out in the blueprint of lust. -Lust seeks to extract from others what we should only get from God. 4. Take sin seriously! Sins of the private heart flourish under the banner of "no big deal." "Be killing sin or sin will be killing you." -Owen 5. The heart of hidden sin is glad for the possibility of divorce. Deuteronomy 24:1; Malachi 2:14-16: porneia Commands against adultery and exceptions for divorce are not permission for lust and plans for divorce. 6. Come to the marriage supper as a new creation. Will you be at the marriage supper?
Related Topics: God's Kingdom, Repentance, Sin | More Messages from Pastor Nathan Sundt | Download Audio
From Series: "Sunday Mornings"
These sermons were given at our 11am service on Sunday Mornings.
More From "Sunday Mornings"
| | | | | | |
| --- | --- | --- | --- | --- | --- |
| Homecoming: Then and Now | | July 19, 2015 | | | Listen |
| God's Plan For Dealing With Evil | | July 26, 2015 | | | Listen |
| Serious Business | | August 2, 2015 | | | Listen |
| Israel's Desire - God's Choice | | August 9, 2015 | | | Listen |
| Setting The Record Straight | | August 16, 2015 | | | Listen |
| When God's Hand's Against You | | August 23, 2015 | | | Listen |
| The Bread of Life | | August 30, 2015 | | | Listen |
| Awareness in the Midst of the Battle | | September 13, 2015 | | | Listen |
| God's Dealings With Men | | September 20, 2015 | | | Listen |
| And the LORD Said Unto Samuel | | September 27, 2015 | | | Listen |