Nathan Sundt - June 7, 2020
Will You Overcome the World?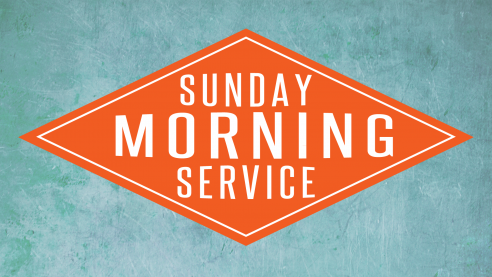 1 John 5:1-5 1. Beware of withholding a birth certificate. 2. The signs of Baptism and the Lord's Supper are a gift. 3. God's children love him. Your love for other believers should be as obvious and persistent as your love for God. But how do I know if I am loving those other believers? 4. Horizontally, you owe others a vertically–oriented life. Love develops in various and beautiful ways towards the church, when it first reaches out towards and obeys God. John 14:15, 15:10 5. Christ's commands set you free! Oh, how many things promise freedom and give burdens! Any false religion, any other mode of worshiping will burden us further and further. "Our hearts are restless until they find the rest in thee." - Augustine John's Comfort Cluster- A. God rescued you. God brought you out of the world by bringing you into it again. B. God made you an Overcomer (comfort). C. You overcome the world with faith (challenge). D. Every act in belief will be "comprehended" or swallowed by the world, except for Christ and faith in him.
Related Topics: Fellowship, Freedom, Love, Love | More Messages from Nathan Sundt | Download Audio
From Series: "Sunday Mornings"
These sermons were given at our 11am service on Sunday Mornings.
More From "Sunday Mornings"
| | | | | | |
| --- | --- | --- | --- | --- | --- |
| Homecoming: Then and Now | | July 19, 2015 | | | Listen |
| God's Plan For Dealing With Evil | | July 26, 2015 | | | Listen |
| Serious Business | | August 2, 2015 | | | Listen |
| Israel's Desire - God's Choice | | August 9, 2015 | | | Listen |
| Setting The Record Straight | | August 16, 2015 | | | Listen |
| When God's Hand's Against You | | August 23, 2015 | | | Listen |
| The Bread of Life | | August 30, 2015 | | | Listen |
| Awareness in the Midst of the Battle | | September 13, 2015 | | | Listen |
| God's Dealings With Men | | September 20, 2015 | | | Listen |
| And the LORD Said Unto Samuel | | September 27, 2015 | | | Listen |