Pastor Nathan Sundt - February 21, 2021
Full House and Family Matters: The Sweet Cost of Following Jesus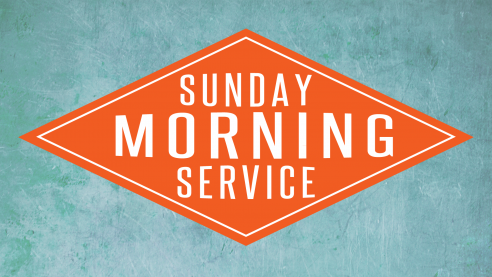 Matthew 8:18-22 What is his ministry like? and What is my discipleship like? 1. Great crowds follow great works. 2. Seek Jesus for who he is in himself, no matter what. Seek Jesus for Jesus, not for the blessings that come along with our relationship with Christ. 3. When Jesus sees an uncommitted crowd, he moves and tests their desire to follow. 4. If you would follow Jesus, you must be willing to make shelter secondary. "Will you consider me, Jesus, such a primary shelter for you that you are willing to expose all other shelters to my will?" Born in a stable, grown in a house, Jesus humbles himself to a traveling ministry. 5. Family and the most valuable earthly allegiances point to the primary power of your heavenly allegiance. A. You love your family best when you love them second to your Savior. B. If you are aiming for your Savior, you will accurately love your family. 6. When the ultimate love is right in front of you, other things should fade from view. Some people will not accept our ultimate allegiance to Christ. Jesus paid the ultimate cost for us on his cross.
Related Topics: Family, Family, The Savior, Submission | More Messages from Pastor Nathan Sundt | Download Audio
From Series: "Sunday Mornings"
These sermons were given at our 11am service on Sunday Mornings.
More From "Sunday Mornings"
| | | | | | |
| --- | --- | --- | --- | --- | --- |
| Homecoming: Then and Now | | July 19, 2015 | | | Listen |
| God's Plan For Dealing With Evil | | July 26, 2015 | | | Listen |
| Serious Business | | August 2, 2015 | | | Listen |
| Israel's Desire - God's Choice | | August 9, 2015 | | | Listen |
| Setting The Record Straight | | August 16, 2015 | | | Listen |
| When God's Hand's Against You | | August 23, 2015 | | | Listen |
| The Bread of Life | | August 30, 2015 | | | Listen |
| Awareness in the Midst of the Battle | | September 13, 2015 | | | Listen |
| God's Dealings With Men | | September 20, 2015 | | | Listen |
| And the LORD Said Unto Samuel | | September 27, 2015 | | | Listen |