Pastor Nathan Sundt - December 12, 2021
From a Weak Branch to a Ruling Rod: The Promise of Christ Brings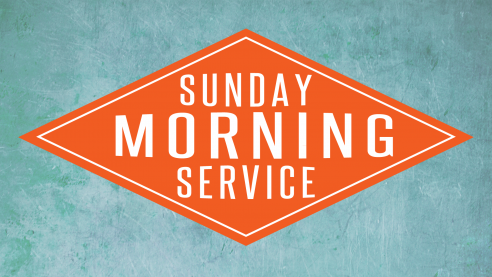 Comfort (Isaiah 42:1-9) Some actions distracts us from questions we don't want to ask and answers we don't want to get; that is when the Lord says "Look." -If you look for God's work under the streetlamp of power, wellness, and prestige, you will miss his servant. 1. You will not be able to see how God is upholding the ministry of Jesus in the coming of Jesus, how God is upholding even you, unless you look with the right intention. You're paying attention often depends on your intention. 2. Because Jesus is chosen first, you are chosen in him. What are the characteristics of this coming king? A. He will not have a herald to make way for him in a parade (v. 2). B. Second, he will be gentle to the week. C. Third, he will bring forth justice truthfully. 3. The Servant wants you to bring your weakness. 4. Confidence in the Creator can't be touched. The Servant's role is clearly that of a mediator, as it were, holding the Father's hand in one hand and holding your hand in the other. 5. Without an accurate view of yourself you won't greet the servant of the Lord. He is so humble that, if you view yourself too highly, you look down your nose at him. First, the servant is God (v. 8). Second, God is doing a new thing.
Related Topics: Christmas, Christmas, The Plan of God, The Savior | More Messages from Pastor Nathan Sundt | Download Audio
From Series: "Sunday Mornings"
These sermons were given at our 11am service on Sunday Mornings.
More From "Sunday Mornings"
| | | | | | |
| --- | --- | --- | --- | --- | --- |
| Homecoming: Then and Now | | July 19, 2015 | | | Listen |
| God's Plan For Dealing With Evil | | July 26, 2015 | | | Listen |
| Serious Business | | August 2, 2015 | | | Listen |
| Israel's Desire - God's Choice | | August 9, 2015 | | | Listen |
| Setting The Record Straight | | August 16, 2015 | | | Listen |
| When God's Hand's Against You | | August 23, 2015 | | | Listen |
| The Bread of Life | | August 30, 2015 | | | Listen |
| Awareness in the Midst of the Battle | | September 13, 2015 | | | Listen |
| God's Dealings With Men | | September 20, 2015 | | | Listen |
| And the LORD Said Unto Samuel | | September 27, 2015 | | | Listen |