Pastor Nathan Sundt - December 5, 2021
From a Weak Branch to a Ruling Rod: The Promise of Christ Brings Comfort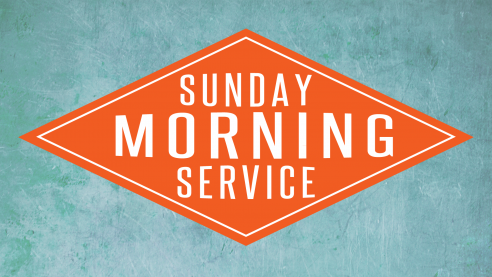 Isaiah 11:1-10; 40:1-11 God will be a refuge for you in every sense of the term. 1. Jesus fulfills the promise of God's presence. This stump is a seed! 2. What stumps of yours have in them a seed from Christ? Isaiah 10:15,19 The promise of Jesus is coming points towards resurrection hope. 3. No one can cut down resurrection hope. Is. 54:1-2 Death is carried in the image of the stump, yet life comes from the promise of the shoot. Have you given up hoping in human exploits? "The birth of Jesus is the grandest light of history, the sun in the heavens of all time. It is the Pole-Star of human destiny, the hinge of chronology, the meeting-place of the waters of the past and the future." -C.H. Spurgeon 4. The pathway of Jesus becomes a promise for us. John 14:16-18; Eph. 1:13-14 5. The shoot of the stump will turn into a rod of the Ruler. 6. The prerequisite for peace is knowledge of God. "All of humanity's problems stem from man's inability to sit quietly in a room alone." -Blaise Pascal. Grow in the knowledge of the Lord; enter the resting place of Christ.
Related Topics: Christmas, Hope, Peace, The Savior, Advent | More Messages from Pastor Nathan Sundt | Download Audio
From Series: "Sunday Mornings"
These sermons were given at our 11am service on Sunday Mornings.
More From "Sunday Mornings"
| | | | | | |
| --- | --- | --- | --- | --- | --- |
| Homecoming: Then and Now | | July 19, 2015 | | | Listen |
| God's Plan For Dealing With Evil | | July 26, 2015 | | | Listen |
| Serious Business | | August 2, 2015 | | | Listen |
| Israel's Desire - God's Choice | | August 9, 2015 | | | Listen |
| Setting The Record Straight | | August 16, 2015 | | | Listen |
| When God's Hand's Against You | | August 23, 2015 | | | Listen |
| The Bread of Life | | August 30, 2015 | | | Listen |
| Awareness in the Midst of the Battle | | September 13, 2015 | | | Listen |
| God's Dealings With Men | | September 20, 2015 | | | Listen |
| And the LORD Said Unto Samuel | | September 27, 2015 | | | Listen |