Pastor Nathan Sundt - May 2, 2021
Fear and Faith in the Arena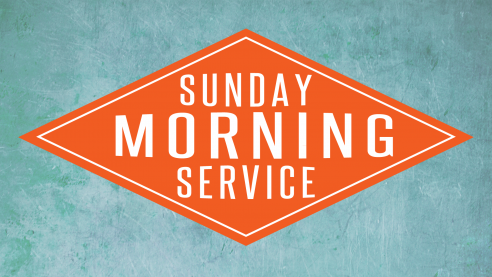 Matthew 10:24-33 1. In what ways do you expect that you should get better than Jesus? 2. In what ways do you forget that you can be like Jesus? When we measure ourselves by Jesus, we are not swayed by the world's demands. 3. Do not fear the world's insulters, a. because everything will be made known (v. 26) b. because we have already begun to shine the light from the rooftops (v. 27) c. because they have power over the body during this life—but no power over the soul and power over neither the soul or the body in the life eternal (v. 28). d. because God cares about the smallest creations (v. 29). e. because God cares about even the smallest of hairs on you, his precious creation (v. 30). f. because you are of more value to God than so many things he loves dearly (v. 31). The problem is that we think of love and fear primarily as emotions. When the actions of love are removed, the feeling will quickly fade. 4. Do what makes faith in God, not fear of the world. Do the things that make for greater and greater respect of the authority and power of God, not the authority and power of the world. 5. The daily acts of "fearing" are a confession of faith. homologeo: hom-ol-og-eh'-o; con- (pro-)fess, confession is made, give thanks, promise a. Anxiety matters more than we think and less than we think. b. Jesus can confess even the names of those who used to deny him.
Related Topics: Anxiety, Faith, Faith, Fear, Love, Love | More Messages from Pastor Nathan Sundt | Download Audio
From Series: "Sunday Mornings"
These sermons were given at our 11am service on Sunday Mornings.
More From "Sunday Mornings"
| | | | | | |
| --- | --- | --- | --- | --- | --- |
| Homecoming: Then and Now | | July 19, 2015 | | | Listen |
| God's Plan For Dealing With Evil | | July 26, 2015 | | | Listen |
| Serious Business | | August 2, 2015 | | | Listen |
| Israel's Desire - God's Choice | | August 9, 2015 | | | Listen |
| Setting The Record Straight | | August 16, 2015 | | | Listen |
| When God's Hand's Against You | | August 23, 2015 | | | Listen |
| The Bread of Life | | August 30, 2015 | | | Listen |
| Awareness in the Midst of the Battle | | September 13, 2015 | | | Listen |
| God's Dealings With Men | | September 20, 2015 | | | Listen |
| And the LORD Said Unto Samuel | | September 27, 2015 | | | Listen |