Pastor Nathan Sundt - July 18, 2021
Condemned, then Justified, From Root to Fruit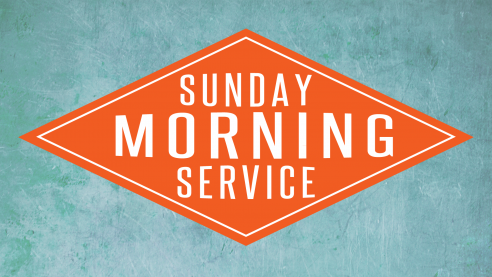 Matthew 12:33-37 No one makes better excuses for you than you do. 1. Jesus uses the root/fruit metaphor so commonly because his ministry highlights the heart. 2. When we deal plainly, all of us find evil in our hearts. In our culture today, people no longer even consider you incorrect when you supply that biblical answer; they consider you impolite. 3. Your heart, bitten by sin, produces evidence against itself. Titus 3:3-5 4. Your mouth reveals your heart. Jesus here uses the words of the mouth as the perfect general picture of your entire spiritual health. careless: Are words just tools that have nothing to do with truth? Only once we see the precious value of plain-dealing can we see the seed of salvation that Jesus has planted in our condemnation. 5. Faith is a new fruit. To be justified by words mean you were not justified by works. 6. Your words connect you to God's words. The gospel just is the news that God declares the ungodly righteous.
Related Topics: Salvation | More Messages from Pastor Nathan Sundt | Download Audio
From Series: "Sunday Mornings"
These sermons were given at our 11am service on Sunday Mornings.
More From "Sunday Mornings"
| | | | | | |
| --- | --- | --- | --- | --- | --- |
| Homecoming: Then and Now | | July 19, 2015 | | | Listen |
| God's Plan For Dealing With Evil | | July 26, 2015 | | | Listen |
| Serious Business | | August 2, 2015 | | | Listen |
| Israel's Desire - God's Choice | | August 9, 2015 | | | Listen |
| Setting The Record Straight | | August 16, 2015 | | | Listen |
| When God's Hand's Against You | | August 23, 2015 | | | Listen |
| The Bread of Life | | August 30, 2015 | | | Listen |
| Awareness in the Midst of the Battle | | September 13, 2015 | | | Listen |
| God's Dealings With Men | | September 20, 2015 | | | Listen |
| And the LORD Said Unto Samuel | | September 27, 2015 | | | Listen |