Pastor Nathan Sundt - November 1, 2020
"Christ, the Judge, and His Disciples"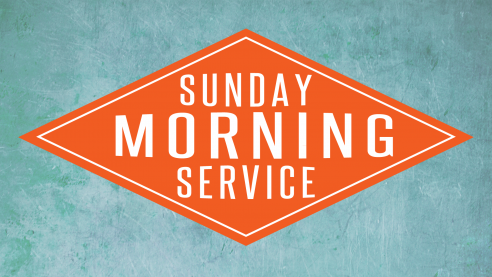 Matthew 7:1-4 Our hearts rarely desire to become a similar to Jesus in our judgment. 1. This well-known statement is still a planned surprise. 2. "We don't judge around here" is one of our most popular errors. "We don't judge around here" is a statement of judgment against religious worldviews, and these supposed non-judges primarily lambaste Christianity! 3. We use "judge not" as a slippery self-excuse and show ourselves to be scoundrels. 4. The fact that you must pronounce judgments should first of all sharpen your focus about the fact that you will be judged. 5. Avoiding hypocrisy involves being first to judge ourselves. The way to fix this hypocrisy is to use the same standard for every man, woman, boy, and girl who has ever lived – to use the standard of God! Romans 2:11; James 2:1; Psalm 51:4 6. The reason we hate and avoid God's judgment is precisely because it condemns us. Application: The True Cure for Hypocrisy A. Hypocrisy's true cure is gospel-humility. James 1:19-20 B. Redeem your ability to judge: be slow and careful. Judgment is part of your discipleship. Galatians 1; 1 Cor. 5:4; 2 Cor. 2:6-8 Jesus has planned to put his children into churches and make them make decisions, relying on the Holy Spirit. C. You take your responsibility for judgment seriously when you take it redemptively.
Related Topics: Judgment | More Messages from Pastor Nathan Sundt | Download Audio
From Series: "Sunday Mornings"
These sermons were given at our 11am service on Sunday Mornings.
More From "Sunday Mornings"
| | | | | | |
| --- | --- | --- | --- | --- | --- |
| Homecoming: Then and Now | | July 19, 2015 | | | Listen |
| God's Plan For Dealing With Evil | | July 26, 2015 | | | Listen |
| Serious Business | | August 2, 2015 | | | Listen |
| Israel's Desire - God's Choice | | August 9, 2015 | | | Listen |
| Setting The Record Straight | | August 16, 2015 | | | Listen |
| When God's Hand's Against You | | August 23, 2015 | | | Listen |
| The Bread of Life | | August 30, 2015 | | | Listen |
| Awareness in the Midst of the Battle | | September 13, 2015 | | | Listen |
| God's Dealings With Men | | September 20, 2015 | | | Listen |
| And the LORD Said Unto Samuel | | September 27, 2015 | | | Listen |