Pastor Nathan Sundt - November 21, 2021
"Beware the Bread!: How Worldly Thinking Misses God's Hope" (Part 1)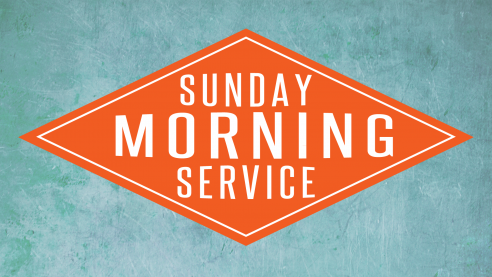 Matthew 15:29-16:4 1. Don't summarize the Savior too small. 2. You notice the Messiah where your heart is tuned. -Patterns of belief determine what we can see. -Our belief, our faith in that sentence, determines whether we can be united to Christ. -Whether we are united to Christ, whether we are leaning fully on him determines whether his salvation applies for us. 3. When Jesus fills you, it is fuel for future faith. -Not only the provision, but the extra resources points to the fact that this Savior cannot be exhausted. 4. When Jesus gives the signs of future satisfaction, he will move on and show us that they are not the main point. When Jesus gives you miraculous supply, full satisfaction in one area, with one need, with one prayer request, he isn't simply going to park there as if that one need was his full purpose in coming. 5. Jesus does not meet demands; he gives mercy. Remember, Jesus is not tested by you. You are tested by Jesus. Requiring further signs when ample and appropriate signs have been given is a rejection. Beware of bread; it might just help you focus on yourself. Its true purpose is to help you focus on the Bread of Life.
Related Topics: Faith, Faith, Provision, The Savior, Thanksgiving | More Messages from Pastor Nathan Sundt | Download Audio
From Series: "Sunday Mornings"
These sermons were given at our 11am service on Sunday Mornings.
More From "Sunday Mornings"
| | | | | | |
| --- | --- | --- | --- | --- | --- |
| Homecoming: Then and Now | | July 19, 2015 | | | Listen |
| God's Plan For Dealing With Evil | | July 26, 2015 | | | Listen |
| Serious Business | | August 2, 2015 | | | Listen |
| Israel's Desire - God's Choice | | August 9, 2015 | | | Listen |
| Setting The Record Straight | | August 16, 2015 | | | Listen |
| When God's Hand's Against You | | August 23, 2015 | | | Listen |
| The Bread of Life | | August 30, 2015 | | | Listen |
| Awareness in the Midst of the Battle | | September 13, 2015 | | | Listen |
| God's Dealings With Men | | September 20, 2015 | | | Listen |
| And the LORD Said Unto Samuel | | September 27, 2015 | | | Listen |