Pastor Nathan Sundt - March 28, 2021
A Time for Feasting and Fasting?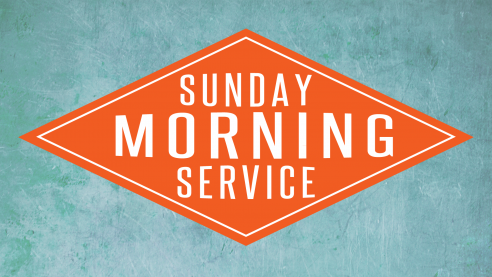 Matthew 9:9-13 1. Proper worship must be in its proper time. Ecclesiastes 3:1-11 We live in a time when the culture sends you constant signals of urgency; one of the best ways to capture hearts in first-century Palestine or in twenty-first century America is to focus them entirely (1) on the present (2) and on only one facet within that moment. 2. Do not have only one gear emotionally and spiritually! Lord's Day Worship and Lifestyle Worship should "fit the times." What is fasting? A fast is any intentional laying a side of things necessary or useful for human life in order to clarify and intensify our feeling of need for God. 3. Fasting is useful to show your need of God in times of absence. 4. Jesus is the groom; you are his guests. Now, instead of just a "helper" who is located in one body, in one place, on this one planet, we have a comforter before the throne of God the Father, the resurrected Lord Jesus Christ, and a comforter who can indwell each and every believer and unite all of us to Christ! So, what is the work and worship of this new covenant like? -Work and worship in the church age are joy-filled and dynamic because of our declared righteousness in Christ and our filling with the Holy Spirit. Yet, our work and worship will at times require fasting to bind our hearts to the Savior who is not physically at our "right hand." Hearts: Deut. 10:15-16; Jer. 6:10; 9:23-26; Rom. 2:28-29; Col. 2:9-16 Jeremiah 31:31-34 Priests: Jer. 33:19-22; 1Pet. 2:9-10; Ezekiel 36:25-27 Jesus gave a "new and better covenant," and in the course of his ministry, he prepares his people for this change.
Related Topics: Joy, Rejoice, The Savior, Fasting | More Messages from Pastor Nathan Sundt | Download Audio
From Series: "Sunday Mornings"
These sermons were given at our 11am service on Sunday Mornings.
More From "Sunday Mornings"
| | | | | | |
| --- | --- | --- | --- | --- | --- |
| Homecoming: Then and Now | | July 19, 2015 | | | Listen |
| God's Plan For Dealing With Evil | | July 26, 2015 | | | Listen |
| Serious Business | | August 2, 2015 | | | Listen |
| Israel's Desire - God's Choice | | August 9, 2015 | | | Listen |
| Setting The Record Straight | | August 16, 2015 | | | Listen |
| When God's Hand's Against You | | August 23, 2015 | | | Listen |
| The Bread of Life | | August 30, 2015 | | | Listen |
| Awareness in the Midst of the Battle | | September 13, 2015 | | | Listen |
| God's Dealings With Men | | September 20, 2015 | | | Listen |
| And the LORD Said Unto Samuel | | September 27, 2015 | | | Listen |